Normal Shipping (Not During Holidays):
Fast-Brake makes reasonable effort to ship within next business day. This cannot be guaranteed. For most orders we ship via UPS ground or USPS parcel. Shipment delivery depends on geographical location. Request for signature upon delivery may be required.
For international orders, in addition to name and address, we will need your telephone number for customs paperwork. Please include in 'Notes' section on your order.
See below estimated UPS ship duration time representing business days in transit. Busy holiday period may require additional time.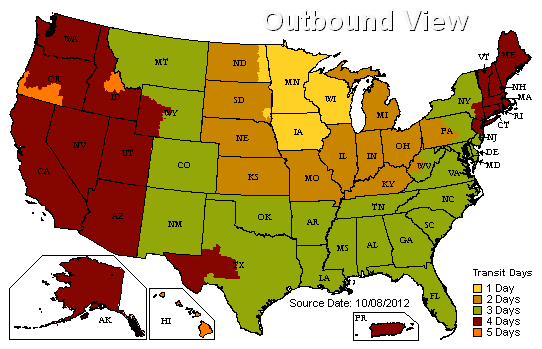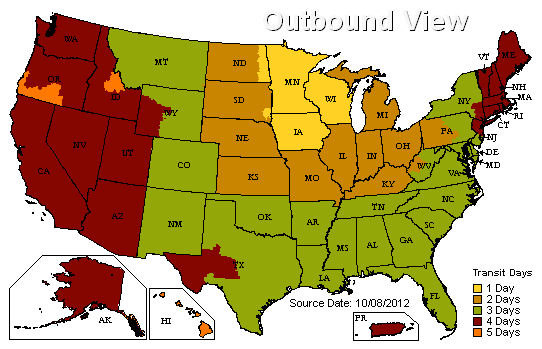 SHIP TO LOCATION: Our standard order includes shipment to one location per order. If you require shipment to multiple locations, or international, there will be additional cost. For international orders, any applicable customs fees will be paid by buyer. Please check with us regarding additional cost before ordering. Product will NOT be shipped to a PO Box address. When ordering, please provide complete name, street address, city, state, and zip.
Fast-Brake does not ship orders to a PO box address. Please supply a ship to street address in your order information. If no street address provided, Fast-Brake will not ship order. We will attempt to confirm with you this street address, but this will delay delivery. If no response, order will be cancelled.
For Terms and Conditions: See our Terms and Conditions web page for order processing detail information, applicable taxes, return policy, trademark and copyright protection, etc.